This is program is intended for beginners of C programming language. The program to compute area of triangle is compiled using Dev-C++ compiler installed on a Windows 7 64-bit system.
As a beginner, you must setup a compiler on a Windows computer and practice writing this program. To help you learn this program, you will find following sections – Problem definition, Flowchart, Program source code and verified output.
Problem Definition
This program needs two critical information about a triangle -length of base and the height of the triangle.
The base of the triangle is the longer side and one endpoint of the height divides the base. See the figure below.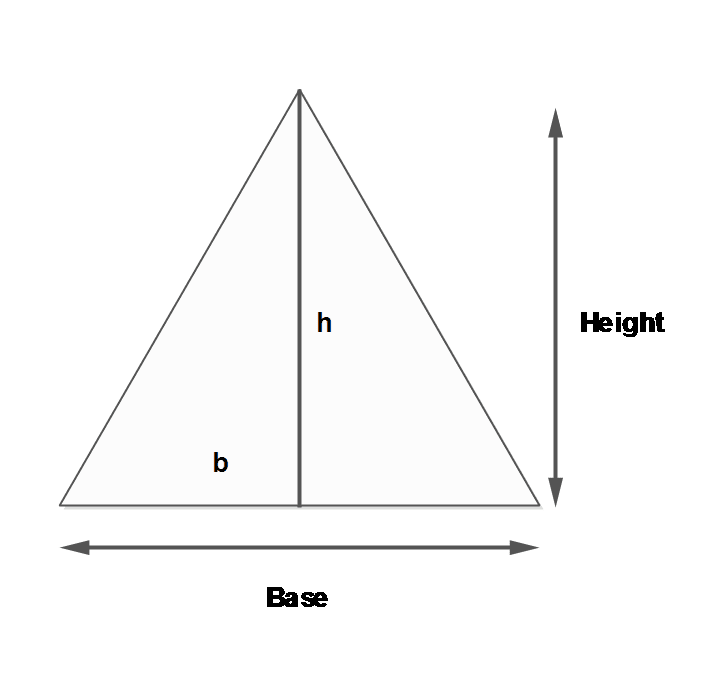 Now, the formula to find the area of triangle is as follows
Area of Triangle = 1/2  * (Base of  the Triangle) * (Height of the Triangle)
Area = 1/2 * b * h
Flowchart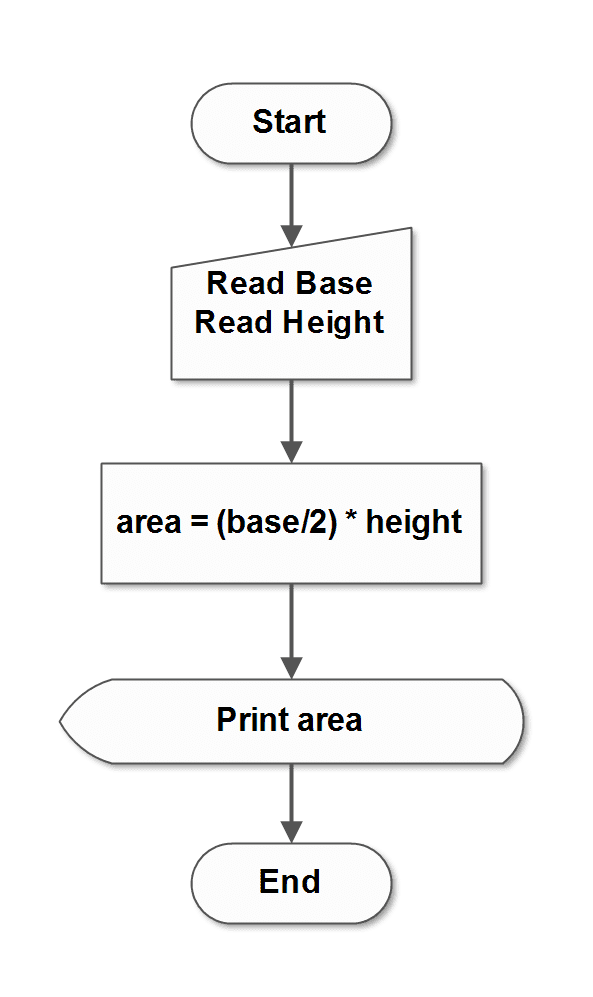 Program Code
/* Area of Triangle */
#include <stdio.h>
#include <stdlib.h>
main()
{
         float base,height,area,i;
          printf("Enter Base of the Triangle:");
          scanf("%f",&base);
          printf("Enter Height of the Triangle:");
          scanf("%f",&height);
         
         area = (base/2)* height;
                           for(i=0;i<35;i++)
                           printf("_");printf("\n\n");
                                        printf("Area of Triangle: %f\n",area);
                           for(i=0;i<35;i++)
                           printf("_");printf("\n\n");
system("PAUSE");
return 0;
}
Output