C++ is a popular programming language that supports all features of C language. In addition, C++ is an object-oriented programming language too.
Not only, you can write a system program, but also write an elegant business application. There are many commercially available software written in C++.
About C++ Tutorial
We wrote this tutorial for computer science students, professionals who want to refresh the basics, computer programming instructors looking for a fresh perspective to C++ programming that will help them teach their students.
Start learning the basics if you are new to this programming language. Read the tutorial topics one-by-one and practice examples to get a hands-on experience. C++ programming is all about practicing, keep working till you master the concepts.
Prerequisites
There is no prerequisite to learn from the tutorial except you need a C++ compiler. If you are a windows user, then install Turbo C++ or Dev-C++ and start practicing examples.
C++ Tutorial Topics
List of C++ lessons is given below. Read from top to bottom.
Recommended Books
As we mentioned that there is no prerequisites to learn C++ programming. As a beginner you can start learning immediately by installing a compiler or with online compilers.
You need to complete your learning all by yourself, no great lecture or tutorial can teach you unless you are willing to put effort in practice in a systematical way. You need all resources to become a master.
We emphasize on self learning , but each of us learn at different speed; therefore, a good book will help you learn at your own pace and is essential to your success in learning C++ or any programming.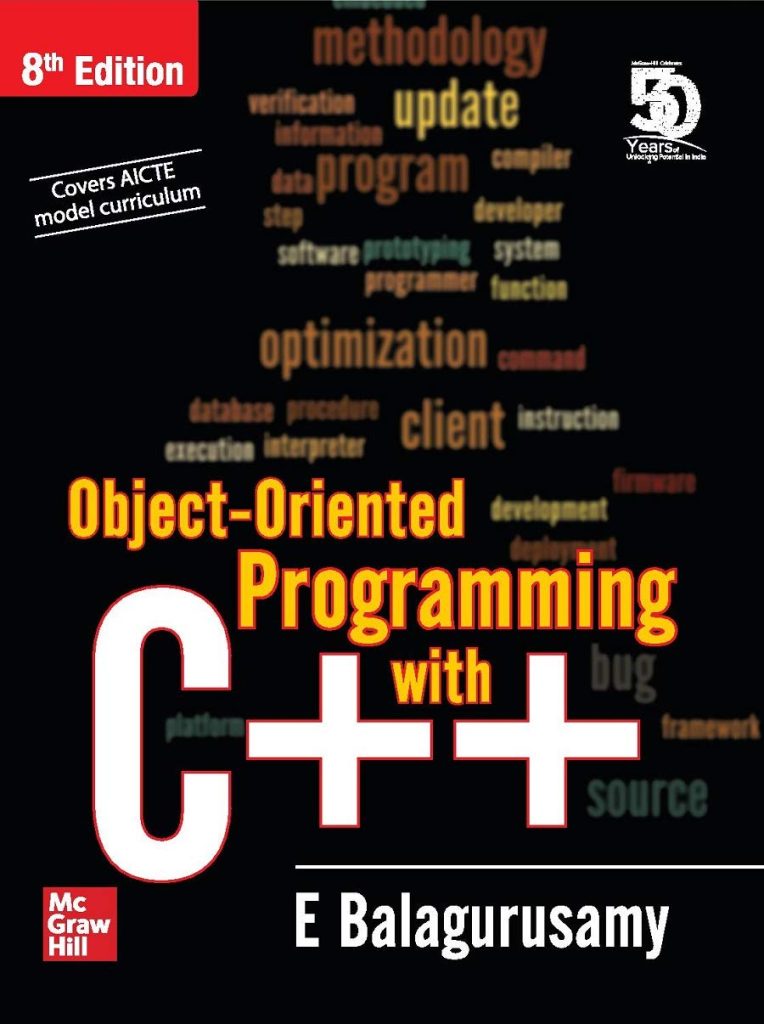 Object-Oriented Programming with C++ – 8th Edition
Object-oriented programming with C++, 8th edition is here with some valuable updates. The new edition helps students to assess their learning by answering questions based on learning outcomes. Objective-type questions and dry-run questions are introduced to make students exam ready. A new appendix on interview questions is for those seeking to join the industry. The book is designed for students studying at the undergraduate level. It provides all-inclusive concepts and programs on object-oriented programming with C++ as an implementation language.
150+ multi-choice questions
100+ dry-run exercises
90+ interview questions
Two new projects and more
Bestseller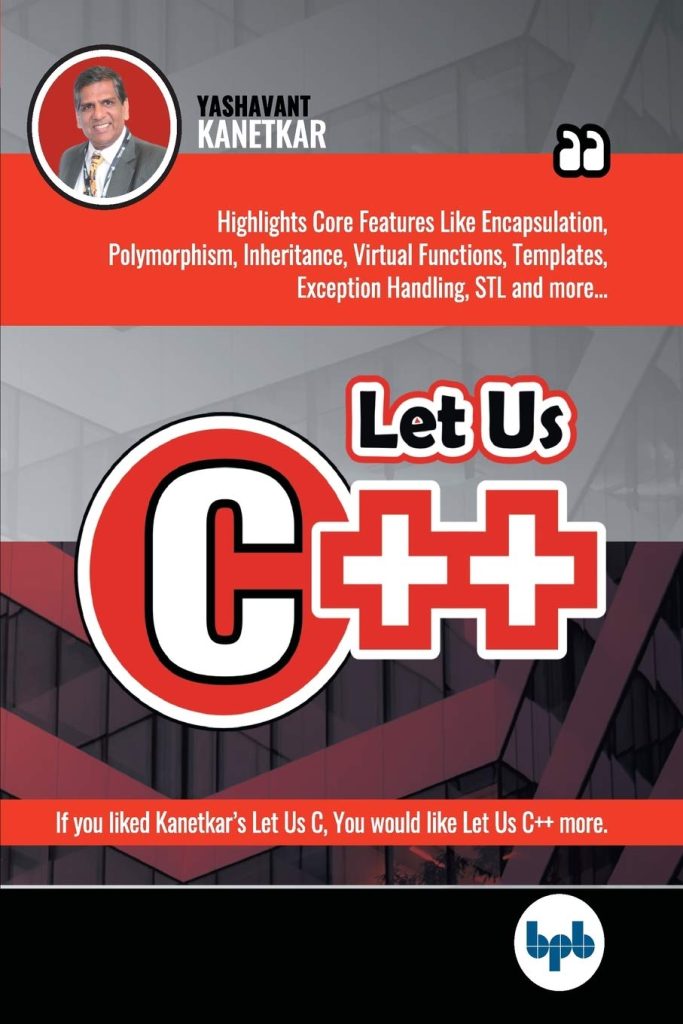 Let Us C++
One of the best selling book in C++ programming language. A perfect book for beginners and people who want to prefer self-study in step by step manner. Simple and easy narration style made this book very popular. The book assumes that you don't have programming experience and starts with basic to more advanced topics.
When you buy through links on our site, we may earn an affiliate commission. This keeps it 100% reader supported including some ads. Thanks for your support!