A computer program is clear instructions in a programming language that solve some problem.
You can write this program in different programming languages, but the solution to the problem irrespective of programming language remain the same. Therefore, an algorithm is an independent solution to a computer-based problem.
About Algorithms Tutorial
This tutorial is meant for beginner who are new to algorithms. Some experience with a programming language is sufficient to start learning algorithms, but here are some more information about prerequisites to learn algorithms.
You must be familiar with basic mathematical concepts such as exponents, set theory, mathematical induction, trees, graphs, relations, limits and so on.
Some knowledge of programming is recommended such as C/C++ or Java Programming.
You can visit our programming tutorials to learn programming concepts to get comfortable with algorithms.
Algorithm Tutorial Topics
Here is a list of topics for algorithms. Read from top (easy) to bottom (difficult).
Recommended Books
Beginners often find algorithms difficult to learn. Algorithms are purely logical and need clear thinking. You must be able to categorize algorithms and recognize which one is suitable for your programming projects one you understand them.
Apart from what you learn in this tutorial, we recommend some books in this section which will help you understand Algorithms in best possible way. We have picked the best books for you.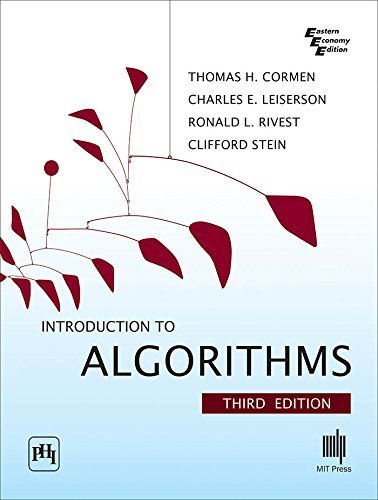 Introduction to Algorithms, 3rd Edition (The MIT Press) 3rd Edition
Best book for students with little programming experience. The algorithms are designed and explained in easy to understand manner. The book includes many exercises and problems. The text is intended primarily for students studying algorithms or data structures. As it discusses engineering issues in algorithm design, as well as mathematical aspects, it is equally well suited for self-study by technical professionals.
When you buy through links on our site, we may earn an affiliate commission. This keeps it 100% reader supported with some ads. Thanks for your support!