In the previous article, you learned about different types of loops and know about arrays. In VB 6, there is also a container called Collection.
The collections are interesting because they have following properties:
Can contain different data types
Have their own index
Have their own methods
The collection have different types of methods to manage the collection and its items. They are listed below.
Add – to add items to collection
Remove – to remove an item from collection
Count – to count number of items in the collection.
Item – access any item in the collection using its index.
Example Program: Collection
In this program we will accept the items through a textbox and use Add method of collection. We can display and show the collection items respectively.
Dim myCollection As New Collection
Dim studentName As String, i As Integer

Private Sub Command1_Click()

myCollection.Add (Text1.Text)
Text1.Text = ""

End Sub

Private Sub Command2_Click()

For i = 1 To myCollection.Count

studentName = myCollection.Item(i)
MsgBox (studentName)

Next i

End Sub

Private Sub Command3_Click()

MsgBox (myCollection.Count)

End Sub

Output – Collection
Add item to the collection from the text box.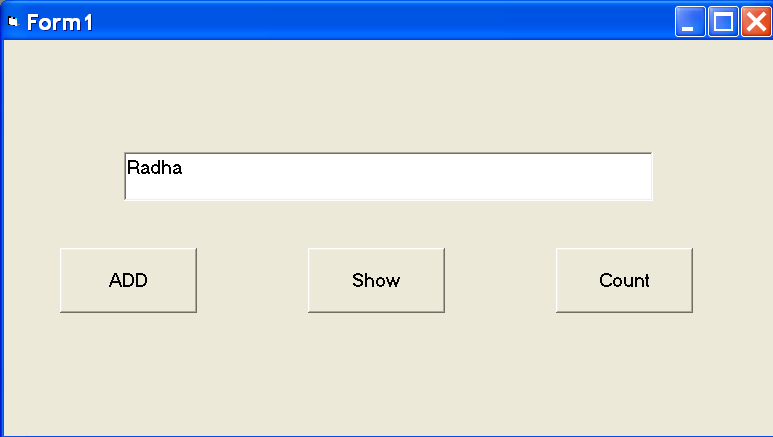 Show the item from the collection by clicking on the Show button. All the items will be displayed one at a time.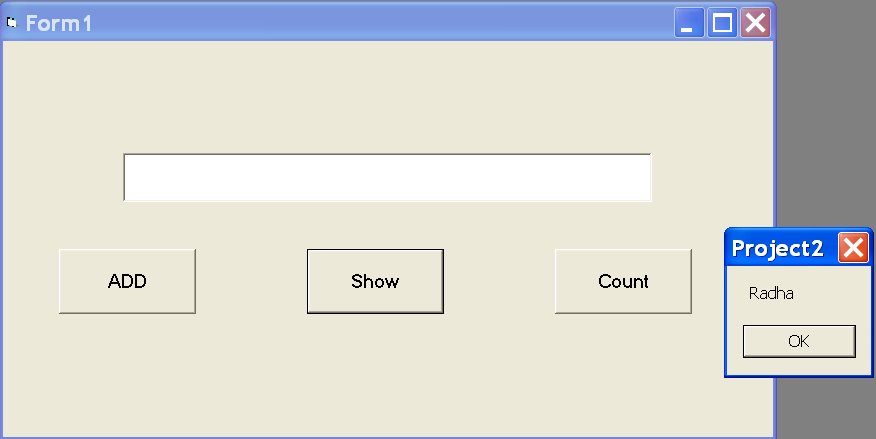 Display the number of items in the collection.